Details

Written by

Jeff Wharton
Years ago, Smuttynose Brewing quietly started what was then called the Short Batch Series, a series of draft only beers made once each in a small batch. There were a lot of winners in this, but one always stood out to me. I'm a well-known fan of hefeweizens and an obvious lover of hops. Their Schmutzig combined the yeasty goodness of a hefe with elegant hopping so that the two combined to form some sort of super beer.
Let me reiterate: I loved this beer. I literally wrote letters to Smuttynose owner Peter Egleston and Smuttynose head brewer Dave Yarrington. For real. I asked both of them if they could please add the beer just to the Big Beer Series line-up...I wasn't even being greedy and asking for seasonal or year-round lineup! If I remember correctly, I got two polite responses saying that they'd love into it. I figured that was that. And, for years, it was. Then I recently saw on Twitter that they'd be releasing Schmutzig as part of their Smuttlabs series (this is what the Short Batch Series became, just bottled as well as draft now), including in bottles! Cue excitement.
Needless to say, I picked some up and looked forward to drinking it. A light pour let me know I'd made the correct choice as a solid, but not overly voluminous, head puffed up, and the aromas of hops and banana esters filled my nose. Darker than many hefeweizens and cloudier than most IPAs, it's a bit befuddling on sight...but that smell! If you like these styles, this is one you've got to check out (it was still in the cooler at Smuttynose as of September 6, 2014).
The taste is exactly as I remembered it, too. The bitterness is restrained, light even, while the flavor of the hefeweizen yeast and the hops blends together to form a spicy, herbal, barely citrusy combination of goodness. I had it with an Indian Salmon Curry Stew with tomato and onion chutney, and the creaminess of the stew went great with the beer, which helped to cut through. Needless to say, I was a happy camper and think that you should look out for this beer!
Want a chance to try some great beers from Smuttynose and other New England craft brewers? Then check out Drink Craft Beer Fall to Winter Fest in Boston, MA on November 14 & 15! 25 New England brewers and cider makers bringing over 90 craft beers and ciders. Get your tickets to Drink Craft Beer Fall to Winter Fest 2014 now!
Details

Written by

Jeff Wharton
It's a story as old as craft beer: coffee plus imperial plus stout equals delicious. OK, well that's not always true, and it's far from as old as craft beer...but, that said, there is something about the way the deep roasted aromas of coffee play with the sweet, chocolaty tastes of imperial stout that make it, when done well, a match made in heaven. Although, when done badly, you'll get an overly dry, astringent beast. But Resurrection is definitely the former.
Made by Backlash Beer Co. out of Boston, MA, this isn't much of a surprise. They burst onto the scene a few years ago like a pair of brass knuckles to the jaw (check their logo). Starting out with high gravity Belgian style ales, they moved on to IPAs and have now put out an imperial coffee stout that I've already got my eye on for a Best of 2014.
Pitch black with a short, creamy head that suggests all the subtlety of Allston Christmas, you'll find that you can and can't judge a beer by its label. One whiff and you know there's a load of coffee in here that's just pent up and waiting to smack you in the face (this coming from a guy who drinks upwards of four cups of black coffee per day). Try it again, though, and you'll dodge that smack in favor of something more akin to the cocoa and cafe au lait that you'd find in a mocha. It's inviting.
On the first sip, you'll find a barely sweet, full bodied stout ripe and bursting with coffee goodness. If you don't like the black stuff (and I don't mean Guinness) then this might not be for you...but you never know! As it warms, you'll get a little but of enjoyable alcohol while the chocolate comes more to the front and the coffee continues to stay right in the middle. Honestly, this is one of those where it changes as you sit with it and evolves...bit it doesn't get worse. It's delicious throughout so I'd recommend finding a good, solitary night and sip it as you contemplate whatever it is that you do. Oh, and keep you eyes out for the barrel aged version I'm to by the Backlash Beer team!
Details

Written by

Jeff Wharton
Let me tell you a story of a very different time. It's not long ago, nor is it far away. Boston, MA 2006. In this world, beers like Stone Imperial Russian Stout and Smuttynose Big A Double IPA last less than a day on shelves, and are released only once per year. These are the best that you can get (just like now, they were fantastic then). Portsmouth Brewery's relatively unknown Kate the Great Imperial Stout goes on tap without fanfare and lasts for weeks, if not months. Founders Brewing only sends a few beers to our state. Sixpoint is a rare draft-only treat that motivates those "in the know" people out to the bar for rare tappings that seem to come in waves and then disappear. It's a different world, with a lot less great beer.
The concept of local beer is something that almost nobody thinks of. Not because local isn't important (which to most it isn't), but because we have few notable local brewers. Notch, Backlash, Pretty Things, Night Shift, Idle Hands, Maine Beer Co., Trillium, Mystic Brewery, Mayflower, Blatant, High Horse, Rising Tide, Clown Shoes, Enlightenment Ales, Jack's Abby, and Wormtown, among many others, aren't even a glimmer in their founders' eyes yet. Allagash, Wachusett, Berkshire Brewing, and Harpoon are a fraction of their current sizes. Publick House and Sunset Grill are the only places to get "one of those fancy beers" that most people know about...even craft beer lovers. And they serve mostly beers from the West Coast or a few from the MidWest.
Why do I tell this story? Well, sometimes it's easy to forget how far we've come and how quickly it's happened. World class beer used to be something hard to get. You had to make friends with "the beer guy" at your local store to get most anything of note, and then come in on delivery day. You heard stories of far flung places, like Indiana, where you could go to wait in line for some Imperial Stout...but to most they were just stories.
The world has changed, and I'm loving 2014. You can still wait in line and put holds with the local beer store to get world class beer, if that's your thing. But you don't have to. I can go to many "average liquor stores" and find a better selection of beer than I used to get at my go-to craft beer store. You can easily select several beers that years ago, based on quality, would have sold through their allotment in a day and been nationally renowned. And that's any day of the year, more options than you could possibly purchase in one go. Beers like Stone IRS and Smuttynose Big A are easy to get seasonals. Here at Drink Craft Beer we run three beer fests per year featuring only New England breweries, and we have a wait list to pour at every fest. In 2014 there is more world class beer being made in New England alone than used to get shipped here from all over the world in 2006.
And it's not that all the older, now easier to get beers have gotten worse. Far from it. The quality of craft beer we all have access to has just gotten SO. MUCH. BETTER. It's just caused many to go blind to the huge number of amazing beers staring them in the face that are just quietly world class. The number of new breweries that have opened, and old ones that have stepped up their games, is staggering.
It used to be getting world class beer required a hunt...now it just takes a trip to the store. So, next time you're at the bar or the beer store, stop and just look for a moment. Think about just how much awesome beer there is there and how easy it is to get it. We've come a long way, and there's still a lot of work to be done. But I might just pause and enjoy a local beer because world class beer just isn't that hard to get anymore, and I'm loving it.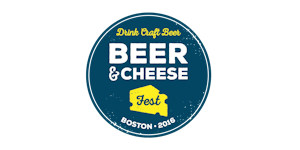 Want a chance to try much of the world class beer being made in New England? Join us on March 11 & 12, 2016 for Boston Beer & Cheese Fest. Featuring 25 New England craft brewers and cider makers with 90+ beers and ciders and 10 New England creameries featuring dozens of cheeses! Each brewer will have a beer/cider paired with a cheese. VIP Session on Friday Night. Check. It. Out.
Details

Written by

Jeff Wharton
We were first introduced to Vermont's Citizen Cider leading up to Fall to Winter Fest 2013, where they brought their Ginger cider, Dirty Mayor, and a small bit of their hopped cider as well as Unified Press, their plain cider. Since then, we've been impressed by single apple varietal, single farm, blueberry, and Nelson Sauvin hopped ciders among others. But, sometimes, you just want a tallboy of plain old cider, and today was that day.
It was almost 90 degrees in Boston today so this crystal clear, light straw colored liquid looks like just the thing to beat the heat. You might be thrown by the lack of head, but remember this is cider and not beer: no head here.
It smells slightly of apple, but not that strongly cloying artificial apple aroma you get from the bigger cider makers...this is just enough so you know it's made from fresh apples. With a bit of tartness and tannin, its got some cool stuff going on.
It's dry, but not thin, with a good body that comes from a proper blend of apples to hot just the right balance. Its really drinkable, but you're not going to think you're drinking water, haha. Every sip brings the subtle sweetness of a fresh, crisp apple...skin and all! If you're sick of ciders that feel like their rotting your teeth, but don't want the European super-dry style, then this is one you've got to try.
Note: If you want to try this cider, as well as a few others from Citizen Cider and ciders from 7 other cider makers, then you'll want to join us for Drink Craft Beer Fall to Winter Fest 2014 in Boston, MA on November 14 & 15!