Let me tell you a story of a very different time. It's not long ago, nor is it far away. Boston, MA 2006. In this world, beers like Stone Imperial Russian Stout and Smuttynose Big A Double IPA last less than a day on shelves, and are released only once per year. These are the best that you can get (just like now, they were fantastic then). Portsmouth Brewery's relatively unknown Kate the Great Imperial Stout goes on tap without fanfare and lasts for weeks, if not months. Founders Brewing only sends a few beers to our state. Sixpoint is a rare draft-only treat that motivates those "in the know" people out to the bar for rare tappings that seem to come in waves and then disappear. It's a different world, with a lot less great beer.
The concept of local beer is something that almost nobody thinks of. Not because local isn't important (which to most it isn't), but because we have few notable local brewers. Notch, Backlash, Pretty Things, Night Shift, Idle Hands, Maine Beer Co., Trillium, Mystic Brewery, Mayflower, Blatant, High Horse, Rising Tide, Clown Shoes, Enlightenment Ales, Jack's Abby, and Wormtown, among many others, aren't even a glimmer in their founders' eyes yet. Allagash, Wachusett, Berkshire Brewing, and Harpoon are a fraction of their current sizes. Publick House and Sunset Grill are the only places to get "one of those fancy beers" that most people know about...even craft beer lovers. And they serve mostly beers from the West Coast or a few from the MidWest.
Why do I tell this story? Well, sometimes it's easy to forget how far we've come and how quickly it's happened. World class beer used to be something hard to get. You had to make friends with "the beer guy" at your local store to get most anything of note, and then come in on delivery day. You heard stories of far flung places, like Indiana, where you could go to wait in line for some Imperial Stout...but to most they were just stories.
The world has changed, and I'm loving 2014. You can still wait in line and put holds with the local beer store to get world class beer, if that's your thing. But you don't have to. I can go to many "average liquor stores" and find a better selection of beer than I used to get at my go-to craft beer store. You can easily select several beers that years ago, based on quality, would have sold through their allotment in a day and been nationally renowned. And that's any day of the year, more options than you could possibly purchase in one go. Beers like Stone IRS and Smuttynose Big A are easy to get seasonals. Here at Drink Craft Beer we run three beer fests per year featuring only New England breweries, and we have a wait list to pour at every fest. In 2014 there is more world class beer being made in New England alone than used to get shipped here from all over the world in 2006.
And it's not that all the older, now easier to get beers have gotten worse. Far from it. The quality of craft beer we all have access to has just gotten SO. MUCH. BETTER. It's just caused many to go blind to the huge number of amazing beers staring them in the face that are just quietly world class. The number of new breweries that have opened, and old ones that have stepped up their games, is staggering.
It used to be getting world class beer required a hunt...now it just takes a trip to the store. So, next time you're at the bar or the beer store, stop and just look for a moment. Think about just how much awesome beer there is there and how easy it is to get it. We've come a long way, and there's still a lot of work to be done. But I might just pause and enjoy a local beer because world class beer just isn't that hard to get anymore, and I'm loving it.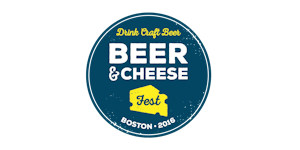 Want a chance to try much of the world class beer being made in New England? Join us on March 11 & 12, 2016 for Boston Beer & Cheese Fest. Featuring 25 New England craft brewers and cider makers with 90+ beers and ciders and 10 New England creameries featuring dozens of cheeses! Each brewer will have a beer/cider paired with a cheese. VIP Session on Friday Night. Check. It. Out.